Oxfordshire
The Mill Arts Centre
Spiceball Park Rd, Banbury, OX16 5QE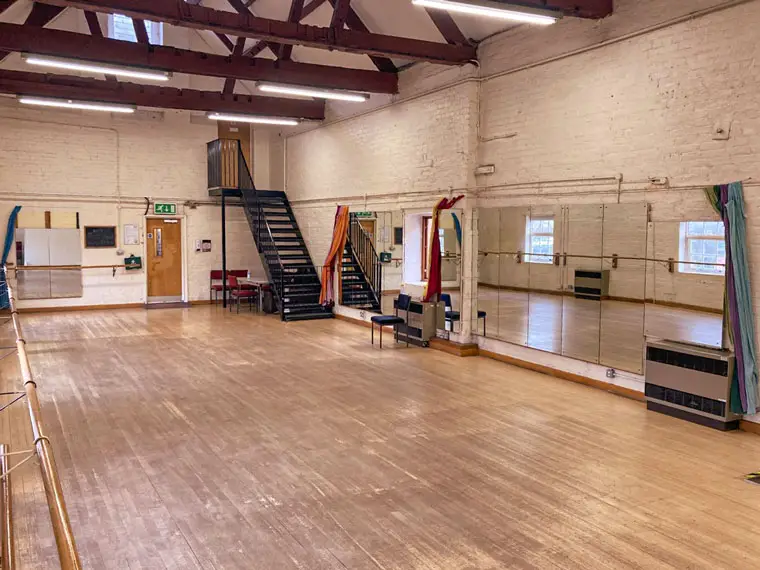 Book Your Salsa Course at The Mill Arts Centre Oxfordshire
All of our Salsa courses are 8 weeks.
Course Start Dates
If you decide to join this course we recommended no later than the 3rd week.
Next Course
We recommend this cycle if you are joining after the 3rd week of the current cycle
Salsa levels at this venue
Select your course type below and choose the start date of the course you want to join.
About The Mill Arts Centre
The Mill Arts Centre is perfectly located in the heart of Banbury town centre, five minutes walk from Banbury train station and two minutes walk from Banbury bus station. The car parks on site are the Mill Car Park and Chamberline Court Car Park which are all free after 6pm.
The Mill is a two minute walk from Banbury bus station, located directly across the canal, which makes it a great location to get to and have your Monday Night Salsa fix.
The Mill has a beautiful upstairs function room with a great wooden floor – perfect for learning to dance salsa! The Mill is a friendly centre, dedicated to classes and performances, so it makes it such a welcoming venue to be a part of. The only way to spend your Monday Nights with us learning, perfecting, and socialising with Havana Salsa.
Find The Mill Arts Centre
Spiceball Park Rd, Banbury, OX16 5QE