South Yorkshire
Barnsley and District Trades Council Club
33 Race common Rd, Barnsley S70 6AA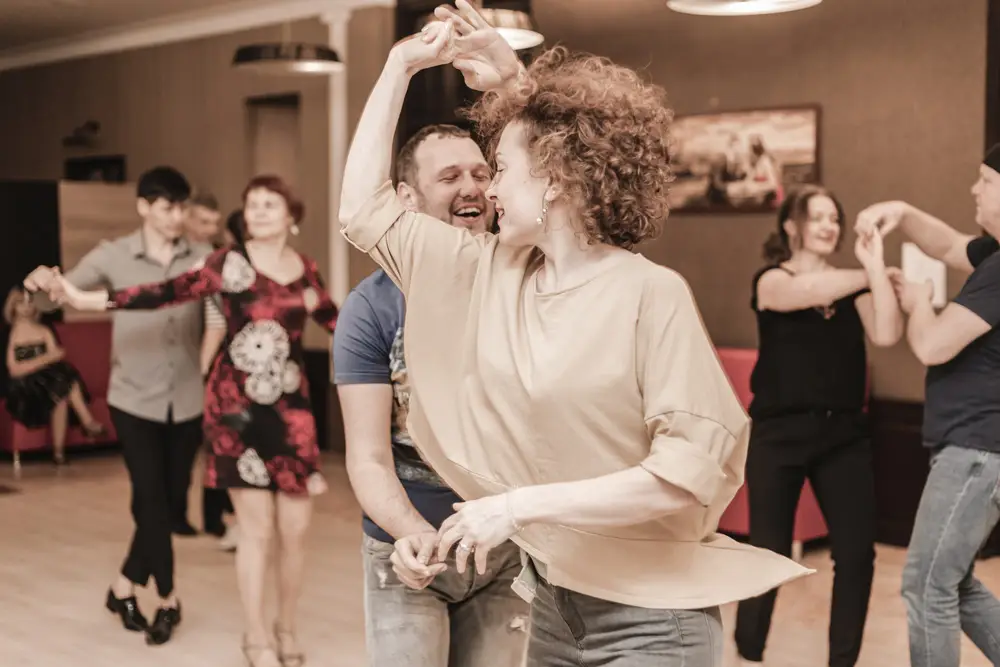 Book Your Salsa Course at Barnsley and District Trades Council Club Barnsley
All of our Salsa courses are 8 weeks.
Course Start Dates
If you decide to join this course we recommended no later than the 3rd week.
Next Course
We recommend this cycle if you are joining after the 3rd week of the current cycle
Salsa levels at this venue
Select your course type below and choose the start date of the course you want to join.
About Barnsley and District Trades Council Club
Discover a friendly and welcoming experience of Cuban Salsa every Monday evening in Barnsley.
The function room within the club offers an expansive and well-appointed space, with a high-quality wooden dance floor, onsite bar, and ample parking facilities.
Here on Monday nights you'll find a great way to connect and socialise with others, engage in physical activity, whilst learning new dance skills to the Latin sounds of Salsa.
Find Barnsley and District Trades Council Club
33 Race common Rd, Barnsley S70 6AA