Northampton
Far Cotton Recreational Ground
Delapre Cres Rd, Northampton, NN4 8NG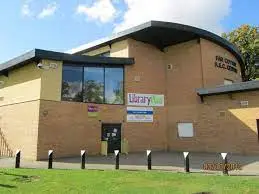 Book Your Salsa Course at Far Cotton Recreational Ground Northampton
All of our Salsa courses are 8 weeks.
Course Start Dates
If you decide to join this course we recommended no later than the 3rd week.
Next Course
We recommend this cycle if you are joining after the 3rd week of the current cycle
Salsa levels at this venue
Select your course type below and choose the start date of the course you want to join.
About Far Cotton Recreational Ground
Havana Salsa comes to Northampton, bringing latin spirit and Cuban Salsa dancing to the region with our all new structured and award winning salsa classes.
Every Sunday evening we are at the Far Cotton Recreational Centre, free onsite parking, and a great hall with a great dance floor. The Havana Salsa Team bring a great energy to the Northampton Sunday classes. The only way to start your week right.
Find Far Cotton Recreational Ground
Delapre Cres Rd, Northampton, NN4 8NG