Coventry
Coventry & North Warwickshire Sports Club
Binley Road, Coventry, CV3 1HB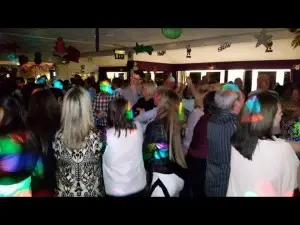 Book Your Salsa Course at Coventry & North Warwickshire Sports Club Coventry
All of our Salsa courses are 8 weeks.
Course Start Dates
If you decide to join this course we recommended no later than the 3rd week.
Next Course
We recommend this cycle if you are joining after the 3rd week of the current cycle
Salsa levels at this venue
Select your course type below and choose the start date of the course you want to join.
About Coventry & North Warwickshire Sports Club
A great sociable, welcoming venue to hold Cuban Salsa classes along with some Sexy Bachata classes. The venue has a great floor for dancing, it also boasts a bar facility allowing you to get a drink during classes. There is a great big, safe, onsite car park which is ideally for students to and from their classes at the venue.
The club is located right along the Binley Road, heading from the M69 into Coventry City Centre. This final addition to our Coventry portfolio of classes gives us some much needed coverage in the Northern (Eastern) part of Coventry. However with such easy access to the M69, M6 or M1 it makes this venue a perfect location to get to on a leisurely Sunday afternoon. A great way to end your weekend.
Find Coventry & North Warwickshire Sports Club
Binley Road, Coventry, CV3 1HB