Birmingham
Bearwood Corks Social Club
558 Bearwood Rd, Smethwick, B66 4BT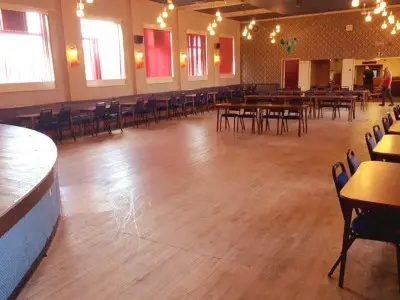 Book Your Salsa Course at Bearwood Corks Social Club Birmingham
All of our Salsa courses are 8 weeks.
Course Start Dates
If you decide to join this course we recommended no later than the 3rd week.
Next Course
We recommend this cycle if you are joining after the 3rd week of the current cycle
Salsa levels at this venue
Select your course type below and choose the start date of the course you want to join.
About Bearwood Corks Social Club
Our first location to the West of the City, not far from the City centre and with easy access from West Bromwich, Wolverhampton and Walsall it is the perfect location for salsa addicts from the West of Birmingham. The club is well situated for buses that serve Bearwood, all Hagley Road buses and Sandon Road buses. If travelling by car there is ample safe street parking on both the High St and Sherwood Rd during the evenings.
Bearwood Corks Club is on Bearwood Road on the corner of Sherwood Road roughly halfway between the Bear and the Hagley Road (virtually opposite the new Aldi and Argos stores). The entrance is round the side in Sherwood Road. To gain entry you need to press the button on the silver box to the right of the door.
The venue has a brilliant sized wooden dancefloor to cater for lots of budding salseros. The venue comes equipped with an ample seating area and a fully licensed bar to rehydrate yourself before or after class.
Spend your mid week with us, the weekend is just around the corner so start it off as you mean to go on. Great classes, infectious music, brilliant venue and surrounded by amazing people.
Find Bearwood Corks Social Club
558 Bearwood Rd, Smethwick, B66 4BT