Leicestershire
Abbey Sports & Leisure Club
70 Slater Street, Frog Island, Leicester, LE3 5AS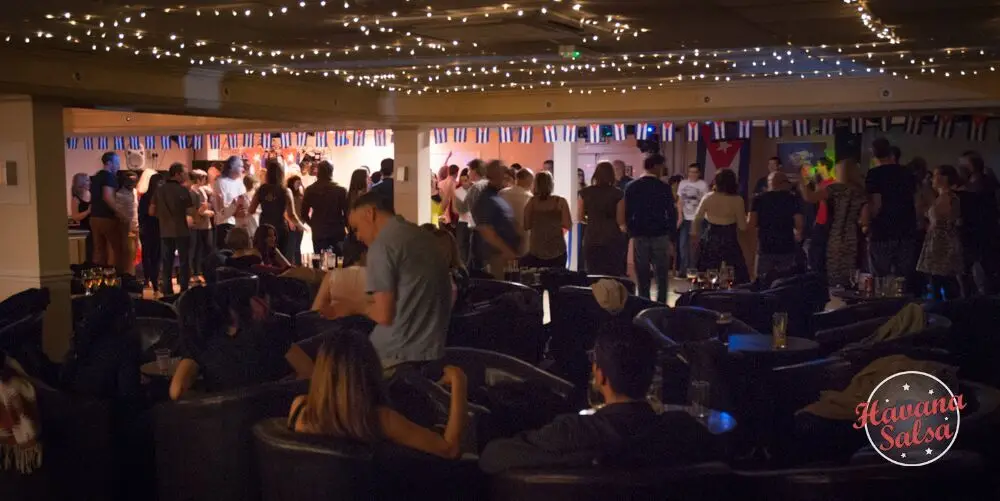 Book Your Salsa Course at Abbey Sports & Leisure Club Leicester
All of our Salsa courses are 8 weeks.
Course Start Dates
If you decide to join this course we recommended no later than the 3rd week.
Next Course
We recommend this cycle if you are joining after the 3rd week of the current cycle
Salsa levels at this venue
Select your course type below and choose the start date of the course you want to join.
About Abbey Sports & Leisure Club
Located conveniently in the centre of Leicester, Abbey Sports & Leisure is quick and easy to get to and provides ample, secure on-site parking for its members and guests.
This is our most popular and longest running Salsa venues in Leicester. With great facilities on site, wooden dance floor, social seating to chill out with your friends between dancing, and a fully licensed bar to help you enjoy the Cuban atmosphere.
With DJ RodoSalsa providing the very latest tunes straight from Cuba, Havana-Salsa teachers hosting lessons and rueda to get the party going, it's like having a small piece of Havana right here in the centre of Leicester! A great way to kick start your week.
Find Abbey Sports & Leisure Club
70 Slater Street, Frog Island, Leicester, LE3 5AS
Also at this venue
Each week Havana Salsa holds its regular social parties around the UK for salsero's at all levels to come together, practice their new skills on the dancefloor and just have a fun night soaking up the Cuban spirit.
All of our regular socials begin with introductory classes in Salsa, Bachata and Rueda's. If you're a little shy, it's the perfect way to get to know everyone in the room before our live Latin DJ get's the music going and the dancing really starts.
Salsa Social Nights at Abbey Sports & Leisure Club